Enjoy private day trips from Marrakech and Merzouga desert activities.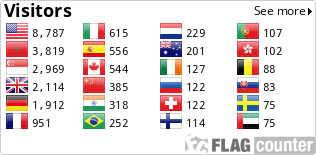 Address:
Ksar Merzouga AAT , Benahid
Merzouga, Morocco


Phone:
+212 668 55 81 79


WhatsApp:
+212 639 84 25 84


Email:


Website:
www.moroccobedouintours.com
Morocco Bedouin Tours as a professional travel company offering private 4x4 or minibus Sahara tours ,private Marrakech day trips , and Merzouga activities available every day.
CONTACT MOROCCO BEDOUIN TOURS
Payment Policy :
A 20% deposit is required for booking the private tour. You can send us a wire transfer to our bank account either in Morocco or by PayPal - we will provide the details depending on the easier method for you. We accept Western union payments.


Customize your Morocco tour
Morocco Bedouin Tours know everyone has different program and our purpose to help you to create your perfect Tour in Morocco.
Just let us know the days of your Trip, the number of people in your group, and what you want to see and do in your adventure .
We will design a trip in Morocco for you that you will never forget.
Our team will pick you up from any Moroccan airport or riad and hotel (Fes, Marrakeh, Ouarzazate, Casablanca,Rabat and other cities) and escort you to your desired destinations in a comfortable, air-conditioned, 4x4 Toyota Land Cruiser, mini bus…


With us you can discover the magic of Morocco has to offer - camel trekking in Sahara, sleeping under the nomad tent in the heart of the desert, , hiking the high Atlas Mountains, basking on the beautiful Atlantic coast, and exploring the historic Imperial cities.


Tours may last a single day to several weeks and can start at any time of the day, any day of the week,anywhere in Morocco. Airport transfers are provided for all our guests.
Contact form
Contact form
Contact form
Contact form
Contact form
Contact form