Browse our best Sahara Desert Tour packages in Morocco. 20 years of experience designing private trips to Merzouga desert with locals.
Phone: +212 668 55 81 79 WhatsApp: +212 639 84 25 84 Email: moroccobedouintours@gmail.com
Phone : +212 668 55 81 79 Email : moroccobedouintours@gmail.com
Enjoy private day trips from Marrakech and Merzouga desert activities.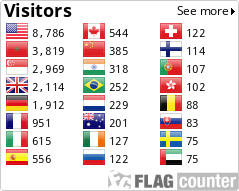 BEST MARRAKECH PRIVATE DESERT TOURS
Private Sahara tours in a private 4WD or minibus to the desert near Zagora and Merzouga are quite popular from Marrakech. All of our trips include lodging and half-board meals.
From Marrakech to Merzouga, a 5-day private desert vacation includes camel trekking.
We offer 6 days Morocco trip from Marrakech. Visit Ait Benhaddou Unesco kasbah and ride your camel.
From Marrakech, take a four-day private Morocco tour. Explore the desert of Erg Chebbi.
From Marrakech, we provide a 3-day private Sahara excursion to Merzouga desert camp.
We offer 2 days private desert tour from Marrakech to Ouarzazate and Zagora with camel ride.
3-day private tour from Marrakech to Fes that includes a camel ride in Merzouga.