Browse our best Sahara Desert Tour packages in Morocco. 20 years of experience designing private trips to Merzouga desert with locals.
Phone: +212 668 55 81 79 WhatsApp: +212 639 84 25 84 Email: moroccobedouintours@gmail.com
Phone : +212 668 55 81 79 Email : moroccobedouintours@gmail.com
Enjoy private day trips from Marrakech and Merzouga desert activities.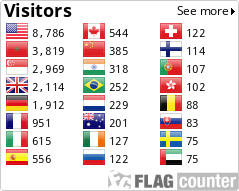 BEST MARRAKECH PRIVATE DESERT TOURS
Private Sahara tours in a private 4WD or minibus to the desert near Zagora and Merzouga are quite popular from Marrakech. All of our trips include lodging and half-board meals.
From Marrakech to Merzouga, a 5-day private desert vacation includes camel trekking.
We offer 6 days Morocco trip from Marrakech. Visit Ait Benhaddou Unesco kasbah and ride your camel.
From Marrakech, take a four-day private Morocco tour. Explore the desert of Erg Chebbi.
From Marrakech, we provide a 3-day private Sahara excursion to Merzouga desert camp.
We offer 2 days private desert tour from Marrakech to Ouarzazate and Zagora with camel ride.
3-day private tour from Marrakech to Fes that includes a camel ride in Merzouga.
DAY 1: MARRAKECH – TIZI N'TICHKA PASS – OUARZAZATE - SKOURA - DADES:
After breakfast, we'll travel to Ouarzazate through the Tizi n'Tichka Pass. Before arriving at Ait Benhaddou Kasbah, Morocco's biggest Kasbah, you'll marvel at the breathtaking backdrop of the High Atlas Mountains and the beautiful Berber communities. It was established in the late 19th century by the last Berber chieftain, El Glaoui Et-Hami; it is now a Unesco matrimonial historical monument that still houses numerous Glaoui family members. We stop for lunch at the Kasbah before continuing to Ouarzazate, known as "the Hollywood of Africa." You may visit the studios to see artifacts from movies you've watched, such as "Gladiator," "Jewel of the Nile," "The Last Temptation of Christ," and "The Sahara." We'll go off to discover the wonderful Dades and Rose Valleys. Our first destination will be Skoura, where we will stroll through the Birds Valley and see the lovely and well-preserved Kasbah of Ameridil. Then we'll head to Kalaa M'gouna, a community known for its rose farms and rose products. Our journey continues to Boutaghrar, where we may meet Berber families who continue to live in caves with their goats and sheep. After lunch, we will visit the Dades Gorge with a Berber family, where you will be able to observe the spectacular rock structure known as "the monkey Toes." Our stay in our opulent riad includes dinner and breakfast.
DAY 2: DADES VALLEY - TODRA - ERFOUD - MERZOUGA:
Today we will travel to Tinrghir and the Todra valley, taking in the panoramic vistas of the valley's historic mud Berber settlements. Once at the Todra Gorge, you may stroll beneath the 300m high red cliff, which is popular among rock climbers. We will arrive at Merzouga after having lunch along the road. Dinner and overnight at a desert guesthouse or motel.
DAY 3: DESERT EXCURSION IN MERZOUGA:
Today we will see the desert dunes and the Merzouga hamlet. We visit Khamlia and Hassilabiad before riding camels with a skilled camel guide to explore the strange sand-sea of the Erg-Chebbi. Your first night will be spent here, either beneath the stars or in a genuine Berber nomad tent.
5 DAYS TOUR FROM MARRAKECH TO SAHARA DESERT: MERZOUGA DESERT TOUR WITH LOCALS
This 5-day tour is an excellent opportunity to see the beauty and mystique of Morocco's Sahara desert. Along the trip, visit old Kasbahs and fortified towns, among other things.
Reservation
INCLUDED IN MARRAKECH TOUR:
Private transfers, hotel pick up/drop off
All breakfasts and dinners
Accommodations in hotels/riads
Accommodation in desert camp (standard or luxury)
With a native guide, enjoy a camel trip into the desert.
NOT INCLUDED:
Entry fees
Lunches and non-alcoholic beverages.
AVAILABILITY:
Every day, this personalized tour is accessible.
RESERVATION:
Please contact us by phone or email for price quote and reservation.
DAY 4: MERZOUGA – AGDZ - DRAA VALLEY - OUARZAZATE:
Today, we'll wake you up early in the morning to view what may be the spectacular sunrise of your life, followed by a quiet camel trip back to Merzouga. En way, you can't help but notice the stunning Erg Chebbi dunes, which change with the light as the day advances. We'll return to Merzouga late in the morning and, after a shower at the guesthouse, depart for Rissani, formerly Sijilmassa, the birthplace of the Alaouite dynasty, the present governing family. This is a highly traditional Moroccan village, with most women veiled and males hooded. We'll travel to Agdz via Alnif and Tazarine before arriving at the intriguing Draa Valley, which spans along the edge of the Atlas Mountains and has hundreds of Berber Kasbahs. You will arrive at your lodge in the evening. Overnight in a classic valley inn.
DAY: 5 OUARZAZATE - ATLAS MOUNTAINS – MARRAKECH:
Following a sumptuous breakfast, we will travel to Marrakech, where we will enjoy the panoramic view of the palm grove and the scenic moon-like landscape with the beautiful contrast of the Berber villages and the mountains; an area that has been a popular location for Hollywood films such as The Last Temptation of Christ, Jewel of the Nile, and The Mummy. Our drive will continue across the spectacular Tizi n'Tichka Pass (2260m) through the High Atlas Mountains to your Marrakech lodging. Thank you private Marrakech tour excursion across the country with Morocco Bedouin Tours.