Browse our best Sahara Desert Tour packages in Morocco. 20 years of experience designing private trips to Merzouga desert with locals.
Phone: +212 668 55 81 79 WhatsApp: +212 639 84 25 84 Email: moroccobedouintours@gmail.com
Phone : +212 668 55 81 79 Email : moroccobedouintours@gmail.com
Enjoy private day trips from Marrakech and Merzouga desert activities.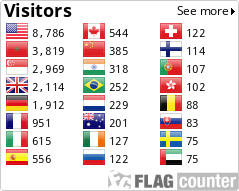 TOURS FROM FES TO MERZOUGA DESERT IN 4WD
We provide private 4WD or minibus desert tours to the Middle Atlas Mountains, Merzouga Desert, and Marrakech, complete with lodging and half-board.
We offer 3 days Sahara travel from Fes to Marrakech via Merzouga. Spend a night in Erg Chebbi desert.
We offer 4 days Merzouga desert trip from Fes towards Atlas & Marrakech in private transfer.
4 DAYS FES TO SAHARA TOUR
We offer 5 days adventure travel from Fes to Marrakech, we visit Merzouga camp during Erg Chebbi excursion.
We offer 2 days private tour from Fes to Merzouga where we explore Erg Chebbi desert.
We offer adventure camel ride to reach Merzouga desert camp in Sahara.
We offer 2 day private tour from Fes to Chefchaouen and back.
2 DAYS FES TO CHEFCHAOUEN
DAY 1: FES - MIDELT - ERFOUD - MERZOUGA - ERG CHEBBI :
Experience the beauty of the Middle Atlas Mountains on our private desert tour. We'll pick you up from your hotel at 8am and journey through stunning cedar forests, visiting the ski resort of Ifrane and handicraft center of Azrou. After lunch in Midelt, we'll drive to Erfoud and venture into the Erg Chebbi Dunes. Your evening will be spent in a traditional bivouac camp where you'll enjoy a Berber dinner and spend the night in a Nomad tent. Book your unforgettable desert adventure today!
DAY 2: MERZOUGA - RISSANI - MIDELT - AZROU - FES
Wake up to a stunning sunrise and enjoy breakfast in the open air on our private desert tour. After returning to the hotel by camel and taking a shower, we'll depart for Erfoud, famous for its fossils, passing through picturesque palm groves. We'll stop for lunch in Midelt before continuing on to Fes. Don't miss out on this unforgettable desert adventure - book now! Thank you exploring Morocco in Merzouga desert tours with Morocco Bedouin Tours.
Note: This private Morocco tour may finish also in Marrakech. (See the map).
PRIVATE 2-DAY MERZOUGA TOUR FROM FES WITH CAMEL TREK IN SAHARA DESERT
Embark on a once-in-a-lifetime adventure through the captivating Merzouga desert on our private 2-day tour from Fes. Our experienced guides will take you on a thrilling journey through the stunning desert landscapes of the Sahara, allowing you to immerse yourself in the unique culture of the local Bedouin people. You'll ride camels through the magnificent Erg Chebbi dunes, marvel at the breathtaking beauty of the sunrise and sunset over the desert, and spend a magical night under the stars in a traditional Berber tent.


Our private tour offers flexibility and customization, allowing you to create your own itinerary and explore the stunning surroundings of the Sahara at your own pace. You'll stay in traditional Moroccan lodgings and enjoy delicious half-board meals, giving you the opportunity to experience the local culture and cuisine. At Morocco Bedouin Tours, we're committed to providing exceptional service and attention to detail, ensuring that your trip is stress-free and unforgettable. Book your private 2-day tour from Fes to the Merzouga desert today and embark on a journey through one of the most spectacular landscapes on earth.
Reservation
INCLUDED IN FES DESERT TOUR:
Private transfers, hotel pick up/drop off
All breakfasts and dinners
Accommodation in desert camp (standard or luxury)
With a local guide, go on a camel trek.
Desert activities
NOT INCLUDED:
Entry fees
Lunches and non-alcoholic beverages.
AVAILABILITY:
Every day, this personalized tour is accessible.
RESERVATION:
Please contact us by phone or email for price quote and reservation.