Browse our best Sahara Desert Tour packages in Morocco. 20 years of experience designing private trips to Merzouga desert with locals.
Phone: +212 668 55 81 79 WhatsApp: +212 639 84 25 84 Email: moroccobedouintours@gmail.com
Phone : +212 668 55 81 79 Email : moroccobedouintours@gmail.com
Enjoy private day trips from Marrakech and Merzouga desert activities.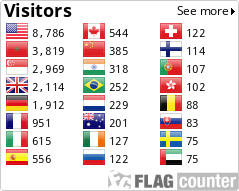 TOURS FROM FES TO MERZOUGA DESERT IN 4WD
We provide private 4WD or minibus desert tours to the Middle Atlas Mountains, Merzouga Desert, and Marrakech, complete with lodging and half-board.
We offer 3 days Sahara travel from Fes to Marrakech via Merzouga. Spend a night in Erg Chebbi desert.
We offer 4 days Merzouga desert trip from Fes towards Atlas & Marrakech in private transfer.
4 DAYS FES TO SAHARA TOUR
We offer 5 days adventure travel from Fes to Marrakech, we visit Merzouga camp during Erg Chebbi excursion.
We offer 2 days private tour from Fes to Merzouga where we explore Erg Chebbi desert.
We offer adventure camel ride to reach Merzouga desert camp in Sahara.
We offer 2 day private tour from Fes to Chefchaouen and back.
2 DAYS FES TO CHEFCHAOUEN
DAY 1: FES - AZROU - MIDLET - ZIZ VALLEY - MERZOUGA :
After breakfast, we will come and get you up at your place of lodging and begin the journey to the city of Ifrane, which is sometimes referred to as "the Switzerland of Morocco." We take pleasure in making a stop in the well-known cedar forest next to Azrou, where you will have the opportunity to watch Barbary apes. We also go to Midelt, and on the way there, we pass through Ziz Valley and pause to take in the scenery along the way. As we make our way to Erfoud, we will pass through several Berber settlements. After that, we will travel via Rissani before finally arriving at Merzouga. We'll provide dinner and breakfast when you check in to our riad.
DAY 2: MERZOUGA CAMEL TREK AND OVERNIGHT IN THE SAHARA DESERT CAMP :
Today, we will travel to the village of Khamlia, home to the Gnawa people, who are originally from Mali, Senegal, and Sudan. While there, you will learn about the Gnawa people's music as well as their way of life. After that, we are going to take a trip out into the desert to meet some nomad families and learn about their way of life. Our lunch together with a local family will be a traditional meal, and it will be served today. In the afternoon, we ride camels across the highest sand dunes in Morocco, led by a camel guide who has years of experience. You will have dinner in front of the tent that you will be staying in for the night.
SAHARA DESERT 4-DAY TOUR FES TO MERZOUGA AND MARRAKECH
Embark on a once-in-a-lifetime adventure through Morocco's Sahara Desert with our 4-day tour from Fes to Merzouga and Marrakech. This immersive journey will take you through the heart of Morocco's stunning desert landscapes, from towering dunes to hidden oases. This 4-day tour from Fes to Merzouga and Marrakech is an immersive experience that will stay with you forever. It's an opportunity to connect with a unique culture, and witness the vast beauty of the Sahara Desert. Join us on this unforgettable adventure and let us take you on a journey you'll never forget!
Reservation
INCLUDED IN TOUR FROM FES:
Private transfers, hotel pick up/drop off
All breakfasts and dinners
Accommodations in hotels/riads
Accommodation in desert camp (standard or luxury)
With a local guide, go on a camel trek.
NOT INCLUDED:
Entry fees
Lunches and non-alcoholic beverages.
AVAILABILITY:
Every day, this personalized tour is accessible.
RESERVATION:
Please contact us by phone or email for price quote and reservation.
DAY 3: MERZOUGA - TODRA GORGES - DADES VALLEY :
Your camel guide will wake you up very early in the morning so that you can witness the dawn in the desert. After that, we take a relaxing camel ride back to the village of Merzouga in the morning. The Rissani, Tinghir, and Todra Gorges are some of the highest and narrowest gorges in Morocco. We will depart for these gorges after breakfast. You will have the opportunity to go on a one-hour long hike within the valley while you are here. After having lunch in the middle of the gorge, you will continue on to the Dades Valley, where you will view the incredible sand castles as well as the remarkable rock formations known as "monkey toes." Our lodging will be at a riad, and it will include both dinner and breakfast.
DAY 4: DADES VALLEY - KASBAH AIT BENHADDOU - MARRAKECH
After breakfast, we will drive through the Dades Valley along the path of the thousand Kasbahs. We will make a stop at Kalaat Mgouna, also known as the center of roses valley, where you will have the chance to see the cooperative for the roses. We carry on to the Ait Benhaddou Kasbah, which was constructed in the 19th century by Et Hami El Glaoui, one of the last chieftains of the Berber people. The next part of our journey will take us across the High Atlas Mountains via the Tizi n'Tichka Pass. When we get to Marrakech, where our service will come to an end, we will check in at the hotel.Thank you exploring Morocco in Merzouga desert tours with Morocco Bedouin Tours.