Merzouga Desert trips and excursions
Enjoy private day trips from Marrakech and Merzouga desert activities.
Explore Morocco in Sahara trips organized with experienced travel company for your holiday tour from Marrakech, Fes, Casablanca or Tangier excursions to Atlas mountains & desert.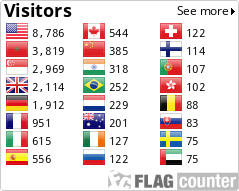 SAHARA DESERT

CAMP, MERZOUGA CAMEL TREKS
We organize very popular Merzouga desert activities including camel ride, overnight stay in camp. All our Sahara trips includes accommodation and half board.
We offer adventure camel ride to reach Merzouga desert camp in Sahara.
Have a look at our info page about Merzouga, how to get here..
We offer adventure camel ride in Merzouga desert of Erg Chebbi.
SAHARA DESERT CAMP / BIVOUAC IN MERZOUGA :
Budget desert camp
Standart desert camp
Luxury desert camp
DESERT CAMP BIVOUAC IN THE DESERT MERZOUGA - ERG CHEBBI
Discover the peace and tranquility of life in the desert on this guided, overnight tour from the village of Merzouga. Climb aboard a camel and travel across the sea of Erg Chebbi sand dunes.
Reservation