Browse our best Sahara Desert Tour packages in Morocco. 20 years of experience designing private trips to Merzouga desert with locals.
Phone: +212 668 55 81 79 WhatsApp: +212 639 84 25 84 Email: moroccobedouintours@gmail.com
Phone : +212 668 55 81 79 Email : moroccobedouintours@gmail.com
Enjoy private day trips from Marrakech and Merzouga desert activities.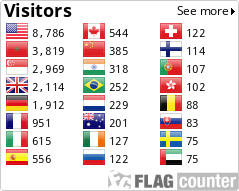 CASABLANCA PRIVATE

AND CULTURE TOURS
We offer adventure tours towards Fes , Chefchaouen and Middle Atlas mountains. We visit Merzouga desert ,we cross Tizi n Tichka to reach Marrakech. Explore Unesco sites and kasbahs.
We offer 6 days private travel across Morocco to explore Merzouga, Atlas mountains and Marrakech.
We offer 12 days Imperial cities tour from Casablanca to explore Rabat,Meknes, Fes and desert.
We offer 9 days Sahara tour with experienced drivers and guides. Spend a night in Erg Chebbi camp.
We offer 3 days Casablanca tour to explore Rif mountains in Chefchaouen and medina in Fes.
We offer 12 days Imperial cities tour from Casablanca to explore Rabat,Meknes, Fes and desert.
4 days Sahara desert travel from Casablanca with Merzouga camp, we travel to Marrakech.
DAY 1: CASABLANCA -FES
We will meet you in Casablanca airport and drive to Fes At the first day after your arrival , we will pick up you at the airport and drive directly to Fes via the free way to enjoy the view of fertile lands of Rabat and Meknes city till you arrive to your riad in Fes in which you will spend the night and have a traditional dinner.
DAY 2: FES SIGHTSEEING
After breakfast in your riad , you will start exploring the oldest city in Morocco, walking in its alleys and small streets. Our visit starts by visiting the Royal Palace gate, the Jewish headquarter,the first Mellah ever built in Morocco, built during the 16th century. We will ensure that you visit all sites with cultural and historical interest including the famous Al Qaraouine University, the oldest in the region, the Tanneries, the Attarine museum and Mulay Idriss mausoleum. After lunch, you will visit the tiles cooperative and then experience a wonderful panoramic view over the whole Medina of Fes.
9 DAYS SAHARA TOUR FROM CASABLANCA TO MARRAKECH
We organize guided Morocco excursion available everyday with hotel pick up as popular desert trip. Our excursion from Casablanca are available everyday with hotel pick up.
Reservation
INCLUDED IN TOUR FROM CASABLANCA :
Private transfers, hotel pick up/drop off
All breakfasts and dinners
A comfortable Hotel/Camp (you may chose standard or luxury)
A night in Merzouga desert camp (standard / luxury)
With a local guide, go on a camel trek.
NOT INCLUDED:
Entry fees
Lunches and non-alcoholic beverages.
AVAILABILITY:
Every day, this personalized tour is accessible.
RESERVATION:
Please contact us by phone or email for price quote and reservation.
DAY 3: FES -IFRANE - MIDELT :
Free morning in Fes and drive to Midelt in afternoon. ( Midelt is half way from Fes to Merzouga ) At mid -day you will leave Fes travelling towards Ifran, a beautiful mountains village, referred to as "the Switzerland of Morocco" and then on to Midelt. During this journey you'll experience glimpses of the Middle Atlas and Higher Atlas mountains. Stopping at Azrou, a Berber village in the middle of the famous cedar forest - the largest in Morocco – where you may well sight Barbary apes. After sometime within the forest, your journey continues to Midelt along the magnificent hills and mountains of the Atlas. In Midelt you will be accommodated in a hotel.
DAY 4: MIDELT - ZIZ VALLEY - MERZOUGA. CAMEL RIDE AND NIGHT IN A CAMP
After breakfast in your hotel you will travel to Merzouga via Errachidia and Erfoud. You will be travelling through the fascinating Tiz Ntalghamt pass and the Ziz Gorge, taking in views of the High Atlas plateau, you'll notice how the scenery changes to reveal hints of the desert as you approach the city of Errachidia, here you will have lunch and enjoy the Berber hospitality. Afterwards, you will travel along the luxuriant Ziz Valley, stopping for panoramic views along the way to Erfoud and Rissani. Arrive at Merzouga on the afternoon. You'll be welcomed with a glass of mint tea before you start your camel ride to spend an over night on the desert camp with Berber music and sand boarding .
DAY 5: MERZOUGA - TOUDGHA GORGES - DADES VALLEY
Your camelman will wake you up early in the morning to watch what well may be the best sunrise of your life. You'll peacefully camel-trek back to the village of Merzouga. Enroute you couldn't fail to appreciate the unique beauty of the spectacular Erg Chebbi sand dunes - changing with the light as the day progresses. After breakfast in the riad, you'll leave for Rissani , Tinghir, and Todra gorges - the highest, narrowest gorges in Morocco. After lunch in the heart of the gorge we'll drive through the Dades Valley, where you'll see the majestic sand castles and the amazing rock formations known as "monkey toes". Overnight accommodation will be in a fancy hotel overlooking the Dades valley.
DAY 6: DADES VALLEY - ROSES VALLEY - OUARZAZETTE - AIT BENHADDOU KASBAH - HIGH ATLAS MOUNTAIN - MARRAKECH
After breakfast in the hotel, you will travel through the Dades Valley towards Kalaa M'gouna and Ouarzazat. The route through Dades Valley is the way of the thousand kasbahs – providing numerous opportunities to take some of your best photographic shots of the trip in both the valley rose roses and cinema city of Ouarzazate pasiing by Ait Benhaddou Kasbah. the largest Kasbah in Morocco, built by T-hami El Glaoui, one of the last Berber chieftains , it used to be one of his stops during his long travel from the Sahara to Marrakech., now one of the Unesco heritage site. after that we will shift the way to cross high atlas mountains full of panoramic view and attractive Berber villages all along the way till Marrakech .
DAY 7: MARRAKECH SIGHTSEEING
After breakfast in the riad , you can start exploring Marrakech " the red city of Morocco". We will ensure that you see the most important sites of historical and cultural interest, including the Majorelle Gardens, the Koutoubia Tower, the Saadian tombs, the Bahia Palace. After Lunch at a restaurant near the square, you will walk through the souks and view hundreds of handicrafts. On the afternoon, you will have some free time to wonder by yourself the other parts of the city .
DAY 8: FREE DAY IN MARRAKECH
During this day you will have the chance if you like to join the cooking class to learn how to cook a Moroccan dish, or just an easy and relaxing day .
DAY 9: TRANSFER TO THE AIRPORT
Today we transfer you to the airport. Thank you exploring Morocco in Merzouga desert tours with Morocco Bedouin Tours.