Browse our best Sahara Desert Tour packages in Morocco. 20 years of experience designing private trips to Merzouga desert with locals.
Phone: +212 668 55 81 79 WhatsApp: +212 639 84 25 84 Email: moroccobedouintours@gmail.com
Phone : +212 668 55 81 79 Email : moroccobedouintours@gmail.com
Enjoy private day trips from Marrakech and Merzouga desert activities.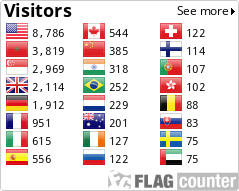 BEST MARRAKECH PRIVATE DESERT TOURS
Private Sahara tours in a private 4WD or minibus to the desert near Zagora and Merzouga are quite popular from Marrakech. All of our trips include lodging and half-board meals.
From Marrakech to Merzouga, a 5-day private desert vacation includes camel trekking.
We offer 6 days Morocco trip from Marrakech. Visit Ait Benhaddou Unesco kasbah and ride your camel.
From Marrakech, take a four-day private Morocco tour. Explore the desert of Erg Chebbi.
From Marrakech, we provide a 3-day private Sahara excursion to Merzouga desert camp.
We offer 2 days private desert tour from Marrakech to Ouarzazate and Zagora with camel ride.
3-day private tour from Marrakech to Fes that includes a camel ride in Merzouga.
DAY 1: MARRAKECH - AIT BENHADDOU - OUARZAZATE - DADES VALLEY
We will pick you up from your hotel, riad, or bus station and begin our journey from Marrakech to the Dades Gorges. We continue to Ait Benhaddou to visit the Unesco World Heritage Site of Ait Benhaddou, a spectacular fortified village with far-reaching views across the mountains, via the Tizi-n-Tichka Atlas pass with far-reaching views across the mountains (Ksour).you'll take your lunch at Ait benhaddou or ouarzazate and continue to Dades valley, we well spend the night in a riad/hotel in Dades gorges.
DAY 2 : DADES GORGES - TENGHIR - TODRA GORGES - TINJDAD - ERFOUD - MERZOUGA(NIGHT IN DESERT)
After the breakfast, we go from Dades gorges to the Erg Chebbi Sahara desert in Merzouga. Berber villages are scattered along the way, we'll pass through Tinjdad, Jorf and Erfoud in which we'll feel the beginning of the Saharan oasis of Tafilalet, and the we continue to Merzouga,after relaxing few minuts in Merzouga,we go to ride the camels who are waiting to take us on an adventure in the sand dunes. We will spend the night in a camp (Nomad Berber tents) in the middle of the Sahara with drums music; this is a great opportunity to take beautiful pictures of the sunset and sunrise; when we arrive at the camp, we will go to a high dune to see the sunset; we will spend the night in nomad tents.
DAY 3 : CAMEL TREKKING MERZOUGA - OUARZAZATE
After seeing the sunrise in desert we go back on the camels to Merzouga after the breakfast and take shower in Hotel then start our journey to Ouarzazate trough the Berber villages of the atlas mountains (Tinjdad ,Tinghir ,Todra gorges ,Boumalene Dades) we arrive to Ouarzazate in evening/night.
DAY 4: OUARZAZATE - BERBER VILLAGES - BACK TO MARRAKECH
Leaving Ouarzazate in the morning ,we will visit Unesco protected site of Ait Benhaddou. A most impressive Kasbah and well-preserved fortress in Morocco. Many movies were filmed here such as the Gladiator. We will leave Ait Benhaddou and start heading towards the majestic Atlas Mountains. Cross the High Atlas Mountains via the highest road pass in Morocco Tizni Tichka 2260m high offering impressive views of valleys, mountains and many Berber villages nearby. Arrive a in evening. Thank you private Marrakech tour excursion across the country with Morocco Bedouin Tours.
4 DAY SAHARA DESERT TOUR FROM MARRAKECH : PRIVATE TOUR TO MERZOUGA 4 DAYS 3 NIGHTS
Enjoy crossing the high Atlas Mountains, Berber villages, Oasis, Gorges and enjoy riding camels to spend 1 night in the Sahara desert, under a starry desert sky.
Reservation
INCLUDED IN MARRAKECH TOUR:
Private transfers, hotel pick up/drop off
All breakfasts and dinners
Accommodations in hotels/riads
Accommodation in desert camp (standard or luxury)
With a native guide, enjoy a camel trip into the desert.
NOT INCLUDED:
Entry fees
Lunches and non-alcoholic beverages.
AVAILABILITY:
Every day, this personalized tour is accessible.
RESERVATION:
Please contact us by phone or email for price quote and reservation.