Browse our best Sahara Desert Tour packages in Morocco. 20 years of experience designing private trips to Merzouga desert with locals.
Phone: +212 668 55 81 79 WhatsApp: +212 639 84 25 84 Email: moroccobedouintours@gmail.com
Phone : +212 668 55 81 79 Email : moroccobedouintours@gmail.com
Enjoy private day trips from Marrakech and Merzouga desert activities.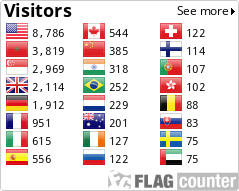 PROGRAM FOR 2 DAY 1 NIGHT DESERT TOUR ZAGORA DEPARTURE OUARZAZATE:
DAY 1 : OUARZAZATE - ZAGORA
Morocco Bedouin Tours organise tour to Sahara Desert. Our driver will pick you up at 8 a.m. from your hotel or riad in Ouarzazate and we drive through Draa Valley to reach Zagora. WE explore amazing area. In the afternoon we arrive to Zagora from where we ride camels to reach our comfortable desert camp. You will witness the amazing sunset and after having dinner we listen to traditional folk songs. Overnight in desert tents.
DAY 2 : ZAGORA - OUARZAZATE
Early wake up to watch the amazing sunrise in 2 day tour from Ouarzazate to Zagora. Then we ride camels over the small dunes of the Zagora followed by a breakfast. Then we explore Zagora city and we drive along the Draa valley towards Ouarzazate. You may explore also Ait Benhaddou kasbah. Transfer to your hotel in Ouarzazate and end of our services.
Thank you Tour from Ouarzazate to Desert excursion across the country with Morocco Bedouin Tours.
PRIVATE 2 DAY TOUR FROM OUARZAZATE TO ZAGORA DESERT
We organise best 2 day and 1 night Sahara Desert tour from Ouarzazate to explore Zagora (Tinfou dunes) … Guided camel trek in Zagora 2D/1N with half board and private transfers.
Reservation
INCLUDED IN TOUR FROM OUARZAZATE:
Private transfer in A/C vehicle 4WD or minibus.
Breakfasts and dinners for Sahara Tour.
Accommodation in desert camp (choose standard or luxury).
Camel ride in Sahara desert / Local guide.
NOT INCLUDED:
Lunches and entry costs are not included.
TOUR AVAILABILITY:
This private tour from Ouarzazate is available every day.
TOUR RESERVATION:
Please contact us by phone , contact form or email for price quote and reservation.
TOURS FROM OUARZAZATE TO SAHARA DESERT
We plan adventure trips and excursions from Ouarzazate (with a local airport - utilize it for your flights to Morocco) that explore the best of the Merzouga Desert and include a night in a desert camp for 2/3/4 or more days.
We offer private 3 day 2 nights tour to desert camp. Our tour departure hotel or city airport in Ouarzazate to reach Merzouga desert…
3 day tour Ouarzazate to Merzouga desert
We organise Morocco Sahara Excursion : 1 night in desert camp and 2 day tour from Ouarzazate to Merzouga desert dunes…
2 day tour from Ouarzazate to Merzouga desert
Contact us for 2 day Sahara Desert tour from Ouarzazate to explore Zagora (Tinfou dunes) …
2 day tour from Ouarzazate to Zagora desert
We organise camel trek in Sahara Desert : we explore Morocco in 2 day tour from Ouarzazate to Chigaga desert with camel ride and Zagora Desert…
2 day tour from Ouarzazate to Chigaga desert