Merzouga Desert trips and excursions
Enjoy private day trips from Marrakech and Merzouga desert activities.
Explore Morocco in Sahara trips organized with experienced travel company for your holiday tour from Marrakech, Fes, Casablanca or Tangier excursions to Atlas mountains & desert.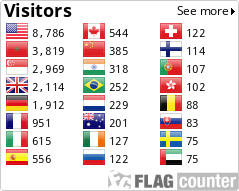 TOURS FROM OUARZAZATE

TO SAHARA DESERT
We organize adventure trips and tours from Ouarzazate (with local airport - use it for your flights to Morocco) , we explore best of Merzouga Desert departure Ouarzazate with night in Desert camp for 2/3/4 or more days.
We offer private 3 day 2 nights tour to desert camp. Our tour departure hotel or city airport in Ouarzazate to reach Merzouga desert…
3 day tour Ouarzazate to Merzouga desert
We organise Morocco Sahara Excursion : 1 night in desert camp and 2 day tour from Ouarzazate to Merzouga desert dunes…
2 day tour from Ouarzazate to Merzouga desert
Contact us for 2 day Sahara Desert tour from Ouarzazate to explore Zagora (Tinfou dunes) …
2 day tour from Ouarzazate to Zagora desert
We organise camel trek in Sahara Desert : we explore Morocco in 2 day tour from Ouarzazate to Chigaga desert with camel ride and Zagora Desert…
2 day tour from Ouarzazate to Chigaga desert