Browse our best Sahara Desert Tour packages in Morocco. 20 years of experience designing private trips to Merzouga desert with locals.
Phone: +212 668 55 81 79 WhatsApp: +212 639 84 25 84 Email: moroccobedouintours@gmail.com
Phone : +212 668 55 81 79 Email : moroccobedouintours@gmail.com
Enjoy private day trips from Marrakech and Merzouga desert activities.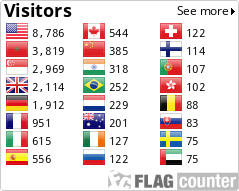 TOURS FROM FES TO MERZOUGA DESERT IN 4WD
We provide private 4WD or minibus desert tours to the Middle Atlas Mountains, Merzouga Desert, and Marrakech, complete with lodging and half-board.
We offer 3 days Sahara travel from Fes to Marrakech via Merzouga. Spend a night in Erg Chebbi desert.
We offer 4 days Merzouga desert trip from Fes towards Atlas & Marrakech in private transfer.
4 DAYS FES TO SAHARA TOUR
We offer 5 days adventure travel from Fes to Marrakech, we visit Merzouga camp during Erg Chebbi excursion.
We offer 2 days private tour from Fes to Merzouga where we explore Erg Chebbi desert.
We offer adventure camel ride to reach Merzouga desert camp in Sahara.
We offer 2 day private tour from Fes to Chefchaouen and back.
2 DAYS FES TO CHEFCHAOUEN
DAY 1: FES - CHEFCHAOUEN :
By 8 in the morning, we will come and pick you up from your hotel or riad in Fes. We will head in the direction of Chefchaouen, often known as the "blue city," which is a well-known tourist destination in Morocco and is situated in the Rif Mountains. We take a stroll in the Medina to investigate the whitewashed and bluewashed walls as well as the markets. You won't be able to locate these one-of-a-kind native handicrafts in any other Moroccan city, but you can buy them here. Afternoons filled with free activities. Spend the night in a hotel or riad in the area.
DAY 2: FROM CHEFCHAOUEN - FES
After breakfast this morning, we will go through the Rif mountains and see some of the nearby communities. Following lunch, we will drive back to Fes, where we will drop you off at your hotel before returning home.
Thank you exploring Morocco with Morocco Bedouin Tours.
PRIVATE 2-DAY TOUR FROM FES TO DISCOVER CHEFCHAOUEN IN RIF MOUNTAINS
On this tour, you'll explore the charming medina of Chefchaouen with its blue-washed buildings and narrow alleys. You'll also have the opportunity to visit the Kasbah Museum, the Grand Mosque, and the local market. Additionally, you'll enjoy stunning views of the Rif Mountains and visit the picturesque town of Moulay Idriss. With a private guide and comfortable transportation, this 2-day tour offers an immersive and personalized experience of one of Morocco's most enchanting destinations.
Reservation
INCLUDED IN FES DESERT TOUR:
Private transfers, hotel pick up/drop off
Breakfast
A comfortable Hotel/Camp (you may chose standard or luxury)
NOT INCLUDED:
Entry fees
Lunches and non-alcoholic beverages.
AVAILABILITY:
This private Fes 2 days tour is available every day during the whole year.
RESERVATION:
Please contact us by phone or email for price quote and reservation.