Browse our best Sahara Desert Tour packages in Morocco. 20 years of experience designing private trips to Merzouga desert with locals.
Phone: +212 668 55 81 79 WhatsApp: +212 639 84 25 84 Email: moroccobedouintours@gmail.com
Phone : +212 668 55 81 79 Email : moroccobedouintours@gmail.com
Enjoy private day trips from Marrakech and Merzouga desert activities.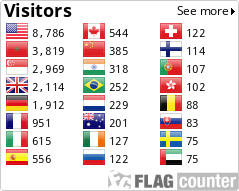 TOURS FROM FES TO MERZOUGA DESERT IN 4WD
We provide private 4WD or minibus desert tours to the Middle Atlas Mountains, Merzouga Desert, and Marrakech, complete with lodging and half-board.
We offer 3 days Sahara travel from Fes to Marrakech via Merzouga. Spend a night in Erg Chebbi desert.
We offer 4 days Merzouga desert trip from Fes towards Atlas & Marrakech in private transfer.
4 DAYS FES TO SAHARA TOUR
We offer 5 days adventure travel from Fes to Marrakech, we visit Merzouga camp during Erg Chebbi excursion.
We offer 2 days private tour from Fes to Merzouga where we explore Erg Chebbi desert.
We offer adventure camel ride to reach Merzouga desert camp in Sahara.
We offer 2 day private tour from Fes to Chefchaouen and back.
2 DAYS FES TO CHEFCHAOUEN
DAY 1: FES – IFRANE – AZROU – MIDELT – ZIZ VALLEY – ERG CHEBBI DUNES AND NIGHT IN CAMP.
We will pick you up from your accommodation in Fes and take you to Ifrane, which is renowned as Morocco's Switzerland because of its architecture. Afterwards we'll go to Azrou to observe the monkeys in the cedar forest before stopping for lunch in Midelt. In the afternoon, we will cross the TIZI N TALGHAMT pass to Errachidia, savoring the views of the Ziz gorges. You will afterwards halt for a panoramic vista of Ziz valley. The journey continues to Erg Chebbi, passing through Aoufous and Erfoud (the latter is known for its fossils and dates), where you may want to stop and see a local fossil craft workshop. After that, you will continue your three-day private journey from Fes to Marrakech through the desert to the Erg Chebbi dunes, popularly known as the Merzouga Dunes. We prepare for an hour and a half camel trek to watch the sunset. You will go to the camp on the back of your camel and spend the night in a typical nomad tent. Dinner and a night in a camp in the heart of the sand dunes.
DAY 2: MERZOUGA - ERG CHEBBI DUNES -ERFOUD- TINEJDAD - TODRA GORGES-BOUMALNE DU DADES
Today, after getting up early to watch the sunrise, you will ride your camels back to your hotel to take a shower, eat breakfast, and then head to Todra gorges Gorge via Tinghir and the lush valley of Todra, where you will have a little hike along the narrow and high cliffs of Todra. After that, you will head back to your hotel. You will also have the opportunity to explore the breathtaking landscape of the Dades valley, which is famous for its rock formations and is also referred to as the valley of one thousand Kasbahs. Dinner and lodging in either the riad or a hotel in Dades are included in this package.
DAY 3: DADES - VALLEY OF ROSES - SKOURA - OUARZAZATE – AIT BEN HADDOU KASBAH – MARRAKECH
Today, after breakfast at the hotel, we will be traveling to Skoura via the Valley of Roses. While in Ouarzazate, we will see the kasbah of Taourirt, and then we will go to The Atlas Film Studios. Following that, you will travel to the Kasbah of Ait Benhaddou, where you will have lunch. After lunch, we will travel across the High Atlas range and go through the Tizin'tichka pass (2260 m in altitude). Drop off in any place in Marrakech. Thank you exploring Morocco in Merzouga desert tour with Morocco Bedouin Tours. End of 3 day private tour from Fes to Marrakech via desert.
EXPLORE MERZOUGA DUNES ON A 3-DAY DESERT TOUR FROM FES TO MARRAKECH
Embark on an unforgettable 3-day desert tour from Fes to Marrakech and discover the stunning beauty of the Merzouga dunes. This immersive journey will take you on a captivating adventure through the heart of Morocco's Sahara Desert. The 3-day desert tour from Fes to Marrakech is a must-do experience for anyone visiting Morocco. This incredible journey takes you through some of the most stunning landscapes of Morocco, including the famous Merzouga dunes, one of the world's most beautiful and picturesque desert regions.
On this unforgettable adventure, you will travel from the historic city of Fes, through the spectacular Atlas Mountains, and deep into the heart of the Sahara Desert. You'll discover the fascinating culture and history of the region and meet local Berber people who will share their traditional way of life with you.
Reservation
INCLUDED IN TOUR FROM FES:
Private transfers, hotel pick up/drop off
All breakfasts and dinners
Accommodations in hotels/riads
Accommodation in desert camp (standard or luxury)
With a local guide, go on a camel trek.
NOT INCLUDED:
Entry fees
Lunches and non-alcoholic beverages.
AVAILABILITY:
Every day, this personalized tour is accessible.
RESERVATION:
Please contact us by phone or email for price quote and reservation.