Browse our best Sahara Desert Tour packages in Morocco. 20 years of experience designing private trips to Merzouga desert with locals.
Phone: +212 668 55 81 79 WhatsApp: +212 639 84 25 84 Email: moroccobedouintours(at)gmail.com
Phone : +212 668 55 81 79 Email : moroccobedouintours(at)gmail.com
Enjoy private day trips from Marrakech and Merzouga desert activities.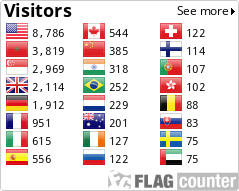 TOURS FROM FES TO MERZOUGA DESERT IN 4WD
We provide private 4WD or minibus desert tours to the Middle Atlas Mountains, Merzouga Desert, and Marrakech, complete with lodging and half-board.
We offer 3 days Sahara travel from Fes to Marrakech via Merzouga. Spend a night in Erg Chebbi desert.
We offer 4 days Merzouga desert trip from Fes towards Atlas & Marrakech in private transfer.
4 DAYS FES TO SAHARA TOUR
We offer 5 days adventure travel from Fes to Marrakech, we visit Merzouga camp during Erg Chebbi excursion.
We offer 2 days private tour from Fes to Merzouga where we explore Erg Chebbi desert.
We offer adventure camel ride to reach Merzouga desert camp in Sahara.
We offer 2 day private tour from Fes to Chefchaouen and back.
2 DAYS FES TO CHEFCHAOUEN
DAY 1: FES – IFRANE – AZROU – ZIZ VALLEY – MERZOUGA :
After breakfast , you will leave Fes travelling towards Merzouga via Midlet and the Ziz valley. Today you will travel via the Ifrane city, a beautiful mountain village, named the Switzerland of Morocco. Here you will also stop at the cedar forest on the middle Atlas Mountains. During this journey you'll experience glimpses of the Middle Atlas and Higher Atlas mountains and stopping at Azrou, a Berber village in the middle of the famous cedar forest – the largest one in Morocco – where you will have the opportunity see the Barbary apes. After that, your journey continues to Midelt along the magnificent hills and mountains of the Atlas . After lunch in Midelt, you'll be travelling through the fascinating Tiz Ntalghamt pass and the spectacular Ziz Gorge, taking in views of the High Atlas plateau, seeing how the scenery changes to reveal hints of the desert as you approach the province of the south-east * Errachidia city* . Afterwards, you'll travel along the fantastic Ziz Valley, stopping for panoramic views along the way to Erfoud and Rissani. Arriving in Merzouga in the afternoon you'll be welcomed with a glass of mint tea before checking into your riad.
DAY 2: MERZOUGA – SAHARA DESERT - CAMEL TREK:
After breakfast in your riad, you can take a little exploration of the local area before the start of your camel ride ; You will visit the Gnawa people - originally from Mali, Senegal and Sudan- in their village Khamlia , where you will learn about their music and their lifestyle . later, we will drive in the desert area to meet nomad families to explore their way of life . Today our lunch will be a traditional Berber meal (Berber pizza). you will have the option also to visit the old city of Rissani - the foundation of the Alaouite dynasty - the current ruling royal family in Morocco. Rissani is surrounded by about 360 ksar (a fortified village with many towers) and has a big souk (an open market), held three times a week. Once called Sijilmassa, this was the meeting place for the salt caravans, coming from Tombouctou in Mali. Here you'll walk through the souk, selling spices, vegetables and cloths. Drive back to the village of Merzouga. In the afternoon, you will ride your camel, guided by an experienced camelman to explore what is hidden in the middle of the highest sand dunes in Morocco. Dinner will be served in front of the tent where you will spend the night.
PRIVATE 5 DAYS FES TRIP

TO DESERT AND MARRAKECH
We visit ancient Kasbahs and fortified villages along the way and much more. Drive deep into the Merzouga Desert across the Atlas Mountains.
Reservation
INCLUDED IN TOUR FROM FES:
Private transfers, hotel pick up/drop off
All breakfasts and dinners
Accommodations in hotels/riads
Accommodation in desert camp (standard or luxury)
With a local guide, go on a camel trek.
NOT INCLUDED:
Entry fees
Lunches and non-alcoholic beverages.
AVAILABILITY:
Every day, this personalized tour is accessible.
RESERVATION:
Please contact us by phone or email for price quote and reservation.
DAY 3: MERZOUGA – TODRA GORGES – DADES VALLEY:
Your camel Guide will wake you up early in the morning to watch what well may be the best sunrise in your life. You'll peacefully camel-trek back to the village of Merzouga. En-route you won't fail to appreciate the unique beauty of the spectacular Erg Chebbi sand dunes – changing with the light as the day progresses. After breakfast and hot shower, you'll leave for Rissani, Tinghir and Todra gorges – the highest, narrowest gorges in Morocco and after lunch in the heart of the gorge we'll drive through the Dades Valley, where you'll see the majestic sand castles and the amazing rock formations known as "monkey toes". Overnight accommodation will be in a fancy traditional guesthouse overlooking the Dades valley with dinner and breakfast.
DAY 4: DADES VALLEY – BOUTAGHRAR – SKOURA – OUARZAZATE:
After breakfast , we'll drive through the Dades Valley towards Kalaa M'gouna and Ouarzazate. The route through Dades Valley is named the way of thousand kasbahs – providing numerous opportunities to take some of your best photographic shots of the trip. Today we will have the opportunity to visit a nomad family in the mountain living in caves, to discover an other style of life , different from the other one in the Sahara desert We'll stop at Kalaa Mgouna, "the rose city", to purchase the rosewater, which will make your linen smell good a long time after your trip is over. Continuing on to Skoura you'll visit the Kasbah Ameridil, a well-preserved Kasbah in this area. Lunch will be in a traditional Moroccan restaurant overlooking the beautiful valley, ,then it's on to Ouarzazate , "the Hollywood of Africa", whose geography and beautiful landscapes has attracted many world class movie producers. Here you may choose to visit the studios, containing props used in movies such as The Mummy, Gladiator and the Last temptation of Christ. .. Overnight accommodation will be in a riad with dinner and breakfast.
DAY 5: OUARZAZATE – AIT BENHADDOU KASBAH – MARRAKECH:
After breakfast in your Riad, we'll head to Marrakech , visiting Ait Benhaddou Kasbah, which is the largest Kasbah in Morocco, built by T-hami El Glaoui, one of the last Berber chieftains. It used to be one of his stops during his long travel from the Sahara to Marrakech. Now it is one of Unesco's world heritage sites. Your journey will continue through the majestic Tizi n'tichka Pass (2260m) over the High Atlas Mountains to Marrakech .In our way you will have chance to explore the way and the process of making Argan oil-existing only in morocco- by the Berber women in their cooperatives. Getting to Marrakech late afternoon/evening and end of the tour . Thank you exploring Morocco in Merzouga desert tours with Morocco Bedouin Tours.